Utilities
Salesforce Workshop
Join the workshop that will be your discerning partner in elevating and enlightening customer bonds!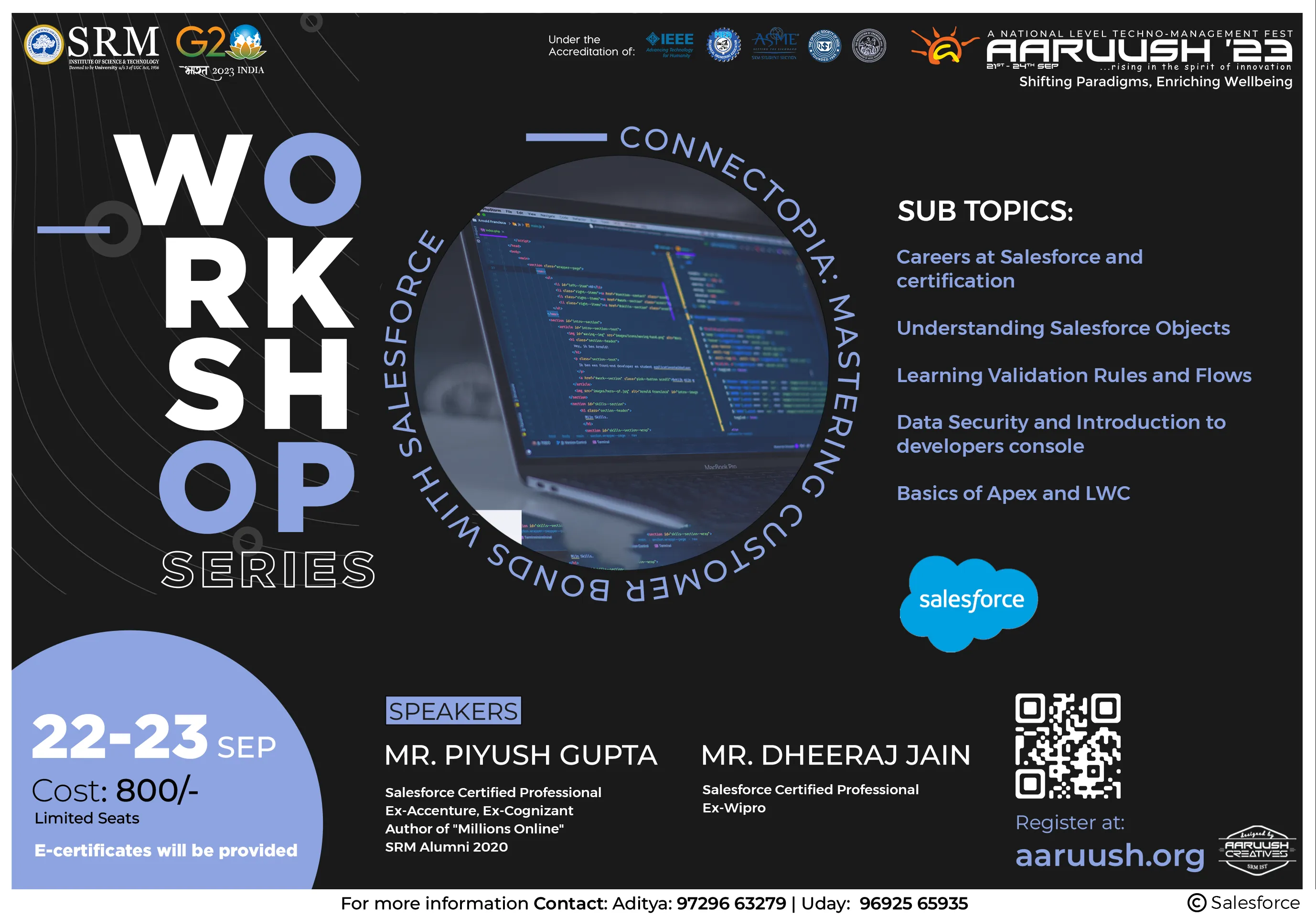 22nd September, 2023 - 23rd September, 2023
Join us at the Salesforce Workshop, where CRM mastery meets IT brilliance! Elevate your skills under the wisdom of Top IT Visionaries - Mr. Piyush Gupta (SRM Alumni'20 batch)and Mr. Dheeraj Jain. Take Your Customer Relations Management Skills to New Heights at Our Exclusive Salesforce Workshop.