Utilities
Flickshot
Level up, nation! It's game on at the ultimate gaming showdown!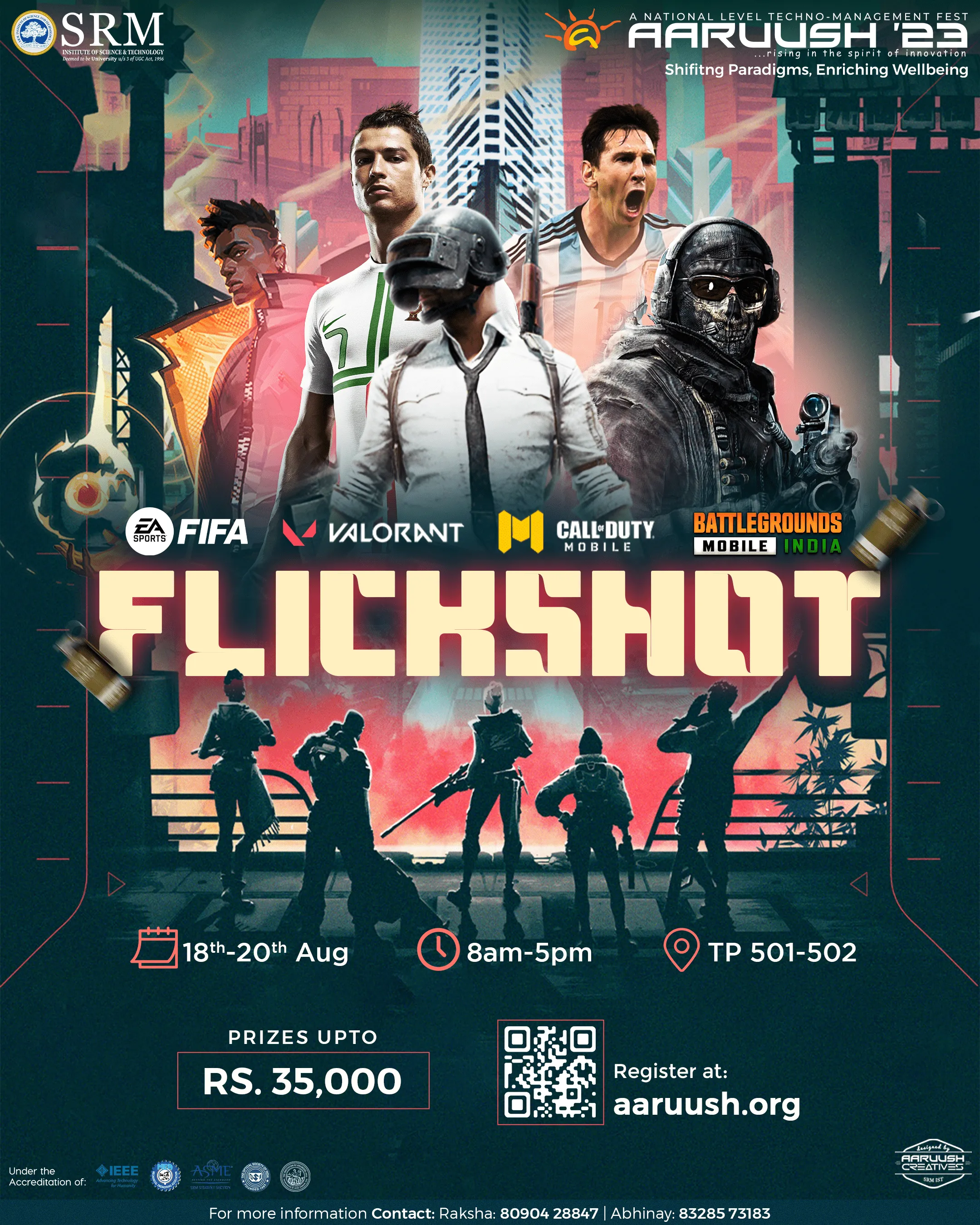 18th August - 20th August
Team Aaruush brings to you the ultimate test of gaming skills, a platform to bring out the top fragger in you! Flickshot, a battle of controllers and keyboards, tablets and mobiles, is here to free you of your campus boredom. Arm your C4s, reload your ARs and get in the zone, cause it's gonna be a blast!