Utilities
Ethical Hacking Workshop
Footprinting and Reconnaissance to futuristic insights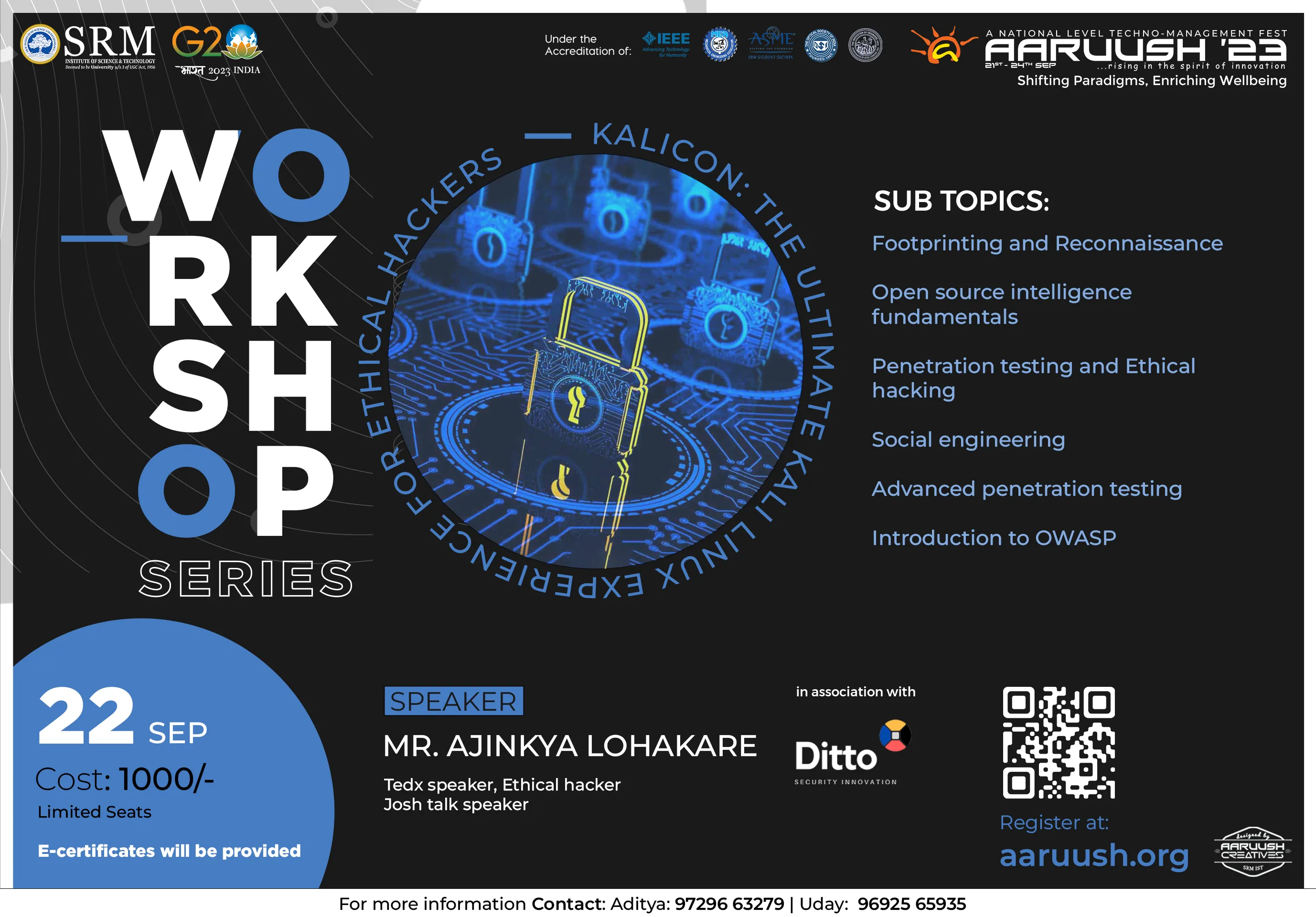 Get ready to crack the code of Ethical Hacking! We're taking you on an expedition through the cutting-edge subtopics that light up the cybersecurity universe.
From Footprinting and Reconnaissance to the art of Social Engineering, join us on an intellectual journey guided by the renowned Ethical Hacker and captivating speaker, Mr. Ajinkya Lohakare. With a track record including prestigious platforms like TEDx and Josh Talks, his insights will navigate you through Open Source Intelligence Fundamentals, Advanced Penetration Testing, and the crucial Introduction to OWASP.
Join this illuminating event, that's not just about learning—it's about fortifying your expertise in the ever-evolving digital panorama.